Dahua CCTV Camera Buy @ TrimatrikBD.com
For the best CCTV Camera, you should look for a dependable one like the Dahua CCTV Camera. The HD image quality, IR LEDs, and waterproof design makes it the best option for outdoor or indoor use. In addition, the camera is easy to install. It also has night vision capabilities, so you can monitor your premises even when it's dark. These cameras are perfect for home and business security, and are available in various packages.
This is a popular CCTV camera that integrates the best of digital and analog worlds. Its durable design makes it an excellent choice for outdoor and indoor use, and it is easy to install. Once you have installed it, all you need to do is plug it into your computer or DVR and set it up. If you need help installing it, don't worry. You can get expert installation services at TrimatrikBD.com.
A Dahua CCTV Camera can be difficult to install, but the good news is that it's easy to install. You can download the software or access the online manual to learn how to install the camera. A good place to get a free manual is the trimatrikbd.com website. These guides contain all the necessary information to ensure proper installation. However, you should know that these instructions are not comprehensive enough to help you install the camera properly.
You can also use the Dahua CCTV Camera in low light situations. It has a 2MP sensor and supports real-time audio listening. The camera is waterproof and supports wireless IP protocol. It also has long-distance viewing. All this makes it a good choice for surveillance and security. The price range of the Dahua CCTV Camera is also affordable.
There are many advantages to purchasing a Dahua CC camera. It is easy to install and has an excellent warranty. The price of a Dahua CCTV camera is competitively priced and will protect your home or business. It's easy to find a Dahua CCTV camera in Bangladesh. You can find a dealer at Trimatrik.
Among the many features of a Dahua CCTV Camera are its great quality and high security. A 4CH HD CCTV surveillance system costs as little as 12,999 Tk, while a 8CH 1080P HD system can cost as much as 22999 Tk. These CCTV cameras are highly durable and have a very low price. In addition, they are waterproof and IR-protected.
In addition to having a weatherproof housing, this camera can be used both indoors and outdoors. A waterproof camera, for instance, can be placed in the basement or under a window to capture intruders, so you can install it anywhere. The camera can also be used in a warehouse. The waterproof function of this product makes it ideal for indoor and outdoor locations.
Dahua CCTV Camera Buying Guide in Bangladesh
There are several things that you need to keep in mind when you are buying a CCTV camera. You have to understand how much these devices cost and whether they will work for you or not. In this guide, you will be able to learn about the various brands and models available in the market and the prices of these products in Bangladesh. Purchasing the right CCTV camera is a very important decision, as it will help you protect your home and belongings.
If you're a business owner looking for a quality surveillance camera for your business, you should consider Hikvision. Their CCTV cameras offer 1080p HD quality video capturing capabilities and are affordable. Although their price isn't cheap in Bangladesh, they are perfect for a budget-conscious individual. For a budget-conscious person, you can choose a Hikvision camera. These cameras cost around 1500 TK and are ideal for people on a budget. If you're looking for a higher quality CCTV camera, you should spend at least two thousand Tk.
A high-quality CCTV camera can cost up to 20,000 Taka, and you need to know that some of these cameras are more expensive than others. Luckily, you can find cheaper models than the higher-end models. Dahua is a reputable and international brand that makes affordable cameras as well as high-end cameras. Choosing a quality camera is crucial to protecting your home and your family. The best CCTV camera in Bangladesh is the one that suits your budget, and is affordable enough for the average person.
The best CCTV cameras in Bangladesh are made of high-quality glass-shards and are waterproof. Some can also be plugged into a Wi-Fi network. While you should be careful when buying these cameras, you can always check if they're backed by a warranty. If they're not, you shouldn't purchase them. And if they're not, you can always return them and get a new one.
You'll need to consider the price of a CCTV camera in Bangladesh. The medium-level cameras are usually priced between 2000 and 3000 Taka and the higher-end ones are more expensive. Depending on your needs, a medium-quality CCTV camera is good enough for most offices. If you're looking for a higher-end model, you can expect to pay up to 6,000 Taka. A mid-level model costs around 2800 Taka in Bangladesh.
If you're on a tight budget, you may want to consider buying a Dahua camera. This brand is known for their excellent products and offers a great selection. You can also purchase a camera online from e-commerce sites and find fake sellers. Most importantly, make sure you get a warranty for your CCTV camera. It's not worth getting a camera if it doesn't work properly.
Dahua CCTV Camera Supplier in Uttara, Dhaka, Bangladesh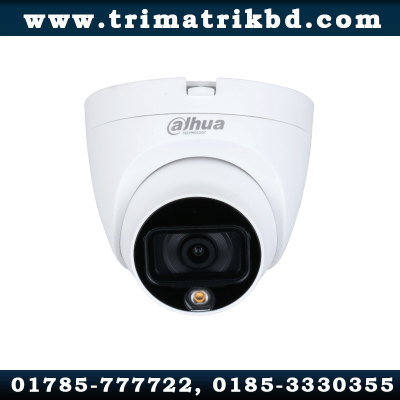 If you're looking for a high-quality CCTV camera for your home or business, you've probably noticed a high-quality Dahua brand. They have a variety of products ranging from professional-grade DVRs to affordable entry-level cameras. They can also be used for surveillance purposes at home or small businesses. In addition to a variety of types and sizes, they also offer DVRs and other essential components.
Video surveillance, also called closed-circuit television, is a method of gathering video evidence and transmitting the signal to a single location or limited set of monitors. These systems differ from broadcast television in that they do not use broadcast signals, but send signals via a wireless network. These networks usually use point-to-point or multipoint links, and are often applied to areas such as parking lots, warehouses, and retail stores.
The majority of DVRs are DVRs, which means they store video files in an encrypted format. This is very beneficial when you need to review video clips or images quickly and easily. The DVR has an optional remote control feature that lets you view the recordings whenever you need to. Additionally, you can record video footage and upload it to a cloud-based storage system. The software comes with the hardware you need to set up the cameras.
We are the leading CCTV camera supplier in Uttara, Dhaka, Bangladesh. We offer different types of surveillance cameras for various purposes; all at competitive prices. If you are looking for surveillance cameras for commercial or home use, we offer the best products and great customer service.
The use of CCTV is on the rise. Not only are these cameras used to monitor your surroundings, but also to protect you and your family from any threat.
With so many benefits and so few drawbacks, it's no wonder that more and more people are choosing Dahua CCTV Camera Supplier in Uttara, Dhaka, Bangladesh.